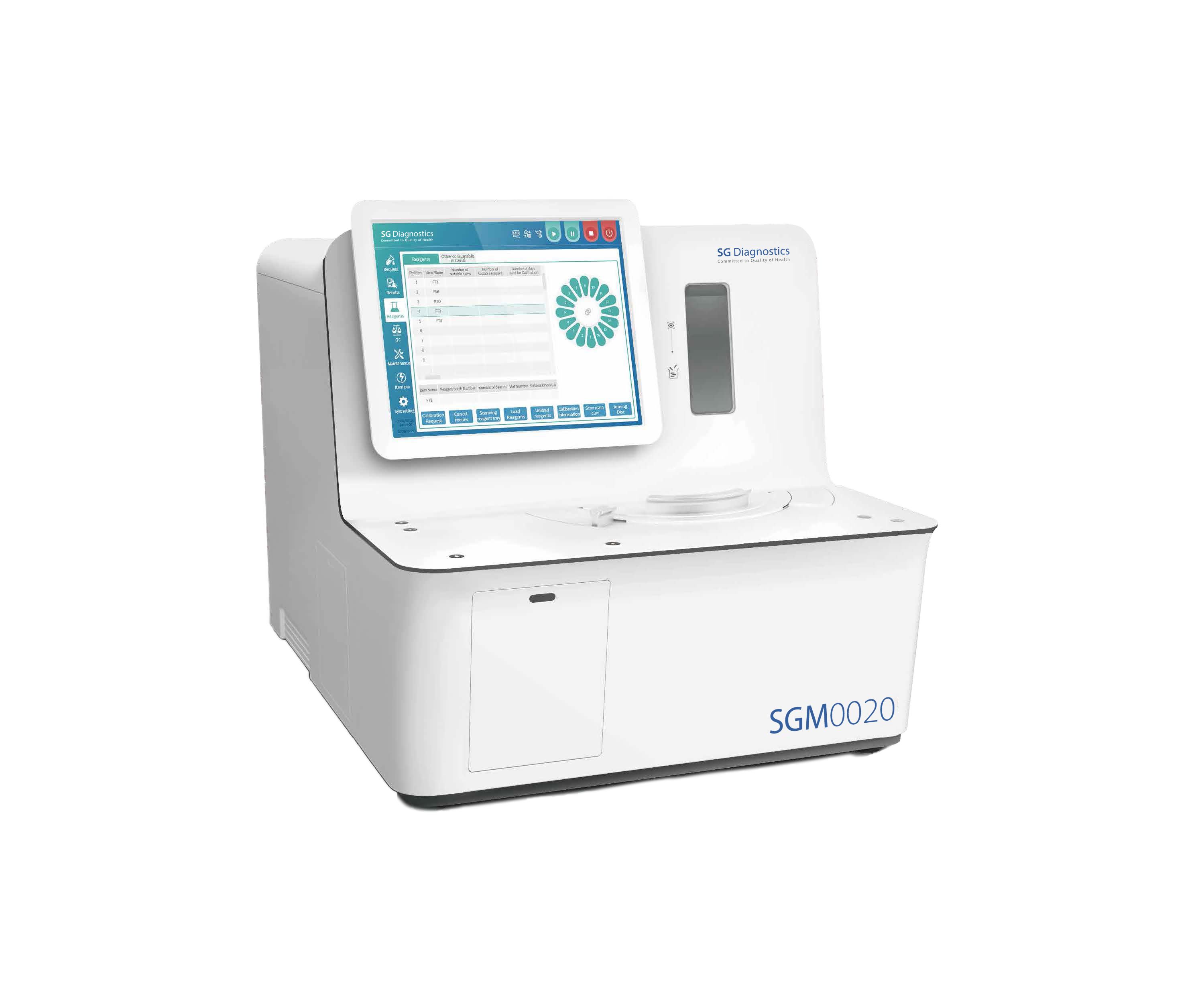 SG Diagnostics Chemiluminescence Immunoassay Analyzer SGM0020
SG Diagnostics Chemiluminescence Immunoassay Analyzer is the most up-to-date analyzer technology. It has a wide range of applications. With only one machine, it can aid detection of analytes for infectious disease, cardiac markers, cancer markers, chronic disease and fertility.
Machine Specifications
Genereal Information
Micron superparamagnetic particles platform + ALP + APS-5

Cuvette Loading and Waste Collection

Disposable cuvette Auto-loading, up to 500 cuvettes, continuous loading 2 waste containers, 300 cuvettes pre box

Power Supply: 100-240V ~, 50/60 Hz Input Power: 550 VA Operation Temperature: 10~30°C Relative Humidity: 35% RH~85% RH, without condensation Dimension: 650 mm*790 mm * 650 mm (W*D*H) Weight: 110 Kg Altitude Height: -400~3000 m
Instruction For Use Coming Soon.